Program Authorization

Certificate of Registration






(Statistical Reference Resources)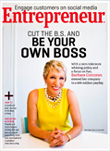 (Statistical Reference Resources)



(Statistical Reference Resources)

We Build Futures
"One Success Story at a Time"
Thank you for visiting
The

HomeSpection

® Training Institute.
Please visit each page or click on each
BUTTON
above from
ABOUT US
to our
TESTIMONIAL
page. Our site is very informative and will answer all of your questions from what we do for our students that
NO
other school in our profession does. Since 2004 we are one of the country's leading premier Home Inspection Schools due to our 100% total Hands On Training and 100% student success!
You probably seen us in a national magazine, national newspaper, on internet or maybe you have spoken with one of our successful Certified Home Inspectors. Most visit our site due to they hate their jobs, laid off or sick of a job or jobs that go no where year after year. Certified Home Inspectors is one of the most rewarding professional careers as reported by the US goverment, Entreprenuer Magazine and the Money Magazine.
We are an Accredited School with The Better Business Bureau® and since 2008 we have been rated A+ through The Better Business Bureau® or since the ratings with the BBB began. In fact we have NEVER had one complaint. Our reputation, testimonials and our students 100% success rate prove this. Also in fact, 100% of our students passed the Certified Home Inspectors final exam on their FIRST try. Again we contribute this to our total Hands On Training in the classroom and out in the field!
The HomeSpection® Training Institute is approved and Licensed by the Ohio State Board of Career Colleges and Schools (Registration No. 13-11-2031T) plus we are an approved Provider and School for the Ohio Workers Compensation Bureau, (Provider No. 203914782-00). We are also an approved and proud member of the Ohio Association of Career Colleges and Schools.
We are one of the few schools in the country that provide our students with Total Hands on Training in the
classroom
and out in the
field
with every component of a home from the
HVAC SYSTEMS, PLUMBING SYSTEMS, HEATING SYSTEMS, COMBINATION SYSTEMS, AIR CONDITIONING SYSTEMS, ELECTRICAL SYSTEMS, STRUCTURAL, INTERIOR, EXTERIOR, WATER QUALITY AND FLOW, BIOLOGICAL AGENTS, ALLERGENS, ASBESTOS, WOOD EATING PEST, GROUNDS & DRAINAGE, INSULATION, FOUNDATION, including FIRE
,
SAFETY
,
RADON,
MOLD,
ENVIROMENTAL ISSUES
and
HEALTH.

Some ENVIROMENTAL ISSUES such as MOLD and RADON require additional certified or licensed training.
Your Hands on Training includes inspecting your very first MLS listed homes during the last 16 hours of our 56 Advance course. We feel these opportunities set us apart from our competitors! Can you imagine learning the trades of Carpentry, Plumbing, Electrical, and HVAC without hands on training? We can't either! It reminds us of someone going to Home Depot or Lowes and buying a book on Plumbing. We all know the results of that job.
We have combined a successful 7 day 56 hour Advance Certified Course that not only meets and exceeds all NAHI, ASHI InterNAHI and CAHPI standards of practice, but we provide additional valuable instruction that makes our school unique. Your trained by a Certified Master Home Inspector with over 35 years of Inspection, Construction and College Facualty Instructor experience. Over our years we have trained and Certified TRUCK DRIVERS, PLANT MANAGERS, CLAIM ADJUSTERS,PROPERTY MANAGERS, PROGRAMMERS, SECRETARIES, MACHINIST, FARMERS, FABRICATORS, DRAFTMEN, WELDERS, BUILDERS, CONTRACTORS, ELECTRICIANS, PLUMBERS, TOOL & DIE MAKERS, HVAC EXPERTS, CARPENTERS, PAINTERS, POSTAL WORKERS, JANITORS, LANDSCAPERS, HEAVY EQUIPMENT OPERATORS, PAVERS, ROOFERS, MASONS, CHIMNEY SWEEPS, DEFENSE WORKERS, INSPECTORS, TRAFFIC CONTROLERS, POWER LINE WORKERS, BUSINESS OWNERS, SALESMENS, INSURANCE AGENTS, DOT WORKERS, CARPET INSTALLERS, WINDOW INSTALLERS, CONCRETE INSTALLERS, DRYWALL HANGERS, INSULATION INSTALLERS, CABLE WORKERS, OHIO WORKERS COMPESATION REHAB CLIENTS, RETIRED WORKERS, REAL ESTATE AGENTS, PIPE FITTERS, REAL ESTATE INVESTORS, POLICE OFFICERS, CLERGYMEN, MISSIONARIES, XRAY TECHNICIANS, COMPUTER TECHNICIANS, TEACHERS, STNAs, FIREMAN, PHARMACISTS, SOCIAL WORKERS, EMTs, NURSES and numerous husband and wife teams.
Start Your Home Inspection Career
A Home Inspection Career lets you,
FREE YOURSELF FROM A DESK JOB
,
BE YOUR OWN BOSS, MAKE YOUR OWN HOURS
and
PUT YOUR CAREER IN YOUR HANDS
. According to The United States Department of Labor and the Bureau of Labor Statistics,home inspection jobs in 2008 were 106,400. The number of jobs expected by 2018 are 124,200...almost 20% growth. Average salaries currently range from $50,180 to $78,070 or higher depending on how large of a territory you may want to service.
Money Magazine
has rated Home Inspections as one of the "Top Ten Highest Income Home Businesses" and
Entrepreneur
Magazine
calls Home Inspections "One Of The Best Opportunities".
ASHI
and the
National Association of Realtors
recent study shows that nearly 4.9 millon home inspections were performed alone just in 2000 and 97% of home buyers believe that the home inspection was a good value for the price they paid..
The shortage continues for professional Certified Home
Inspectors.
The U.S. Department of Housing and Urban Development reported that new construction is up 23.6% from the same time in 2011. Cleveland.com reported U.S. sales are up 25.8% over the same time period. As the U.S. continues to climb in home sales due to the lowest mortgage rates ever recorded, the housing sales in Northeast Ohio are doing at least as well. Summit County Ohio had a 38% increase in sales over the same period in 2011 as reported by Beacon Journal Business writer Katie Byard. Steve Golstein from Market Watch reported that U.S. home sales are the BEST in 5 years. The Associated Press in Washington D.C just reported Sales rose 21% in 2012. Chief Economist David Crowe from the National Association of Home Builders and Economist Frank Nothaft from Freddie Mac just reported that single family home permits jumped 45.1% since September of 2011. Rueters and Bloomberg also reported recently housing hits four year high. As just reported January 20, 2013 by Katie Byard from the Akron Beacon Journal, "Real Estate Market Stirring to Life" and up 20% from 2010. CNN Money or Emily Fox just reported July 24, 2013, "New Homes jumped to a five year high. Sales were 38% higher from the same period last year". "It was the highest pace of sales since May of 2008". The Associted Press reported on July 25, 2013 that the markets have risen 38% in the last twelve months. That's the biggest jump since 1992. As just reported by Katie Byard from the Akron Beacon Journal on August 22, 2013, July figures or sales highest in 6 years with Ohio surging 25.8% and nationwide sales are 17.2% higher. US sales surge in 2013. 2014 might be the best year ever in Realestate. This information is provided by The National Association of Realtors. Housing is booming again!
The

HomeSpection

® Training Institute
not only gives you a superb Certified Training program, we train and advise you on starting up your very own Home Inspection Business out of the comfort of your very own home
FREE
of charge if you choose to open up your very own Home Inspection business. This includes training you on report writing skills with the latest 400 point digital software in our industry. 25% of our students decide to work for Private Companies, or City, County, State, Municipallities including Federal Agencies such as FEMA. You may also decide to work for Real Estate Agents, Realtors, Appraisal Companies, Insurance Companies, Title Companies, Sheriff Sales, Investors, Architects, Builders, Financial Institutions, Bank Foreclosures, and Auctioneers just to mention a few. Our Testimonials saids it all!
As seen in major newspapers and national magazines
throughout the Tri-State area
---
877-658-6143